Golf Practice & Teaching Center
Learn About Our Golf Pro Instructors
At the Madison Golf Center, we make practice fun. Whether it is coming to hit a bucket of balls or taking lessons from any of our four golf instructors, we help golfers of all ages achieve their goals. With years of teaching experience, the Madison Golf Center brings a wealth of knowledge about the game to every lesson. Classes and clinics, along with Individual, group and playing lessons, are available year around.  You don't just get a golf lesson, you receive a customized instruction plan that takes into consideration a wide range of factors including your level of play, your learning style, the amount of time you have to practice, your goals, and specific areas that will have the greatest impact on your game.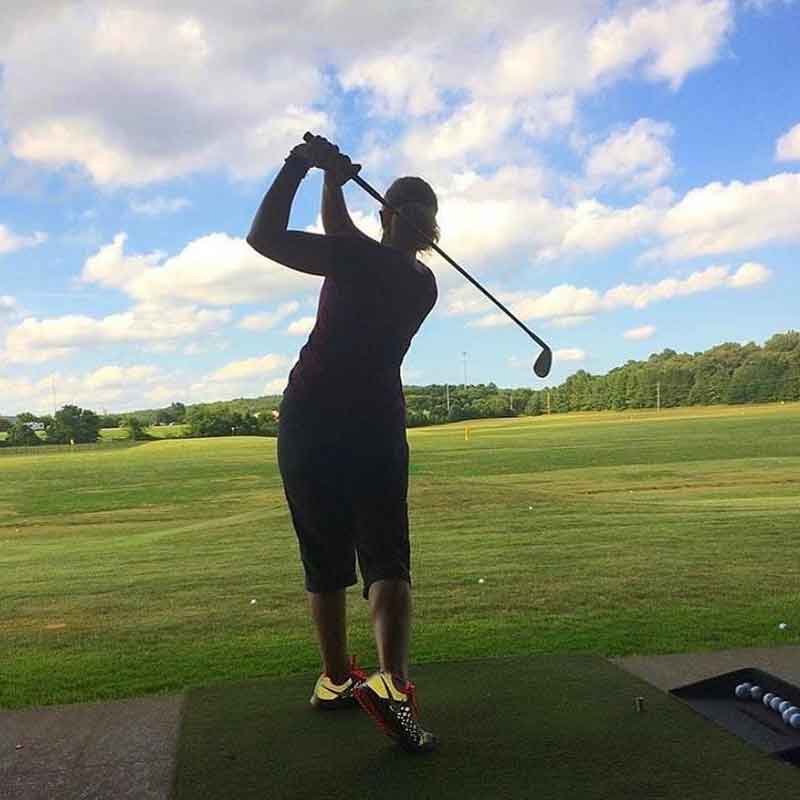 Price Out Effective Golf Lessons
All private lessons are 45 minutes
(unless otherwise noted).
Private lesson pricing:
Billy Eastep – $85/individual lesson. Package of 4 lessons for $310
Jimmy Taylor – $55/individual lesson. Package of 4 or more lessons each lesson is $50/lesson.
Drew Harris – $70/individual lesson (1 hour). Package of 4 lessons for $240.
Andrew Tomes – $80/individual lesson. Package of 4 for $300.
Doug Haft – $60/individual lesson. Package of 3 for $165. Package of 4 for $200.
Junior lesson pricing:
Billy Eastep – $55/individual lesson. Package of 4 lessons $200.
Jimmy Taylor – $45/individual lesson. Package of 4 or more lessons each lesson is $40/lesson.
Drew Harris – $55/individual lesson (1 hour). Package of 4 lessons for $200.
Andrew Tomes – $55 /individual lesson.  Package of 4 for $200.
Doug Haft – $55 /individual lesson. Package of 3 for $150.  Package of 4 for $180.
Meet Our Golf Pro Instructors
Billy Eastep
Billy Eastep is a north Alabama native and has been the head Golf Professional at The Madison Golf Center since it opened in August of 1990. Billy turned Professional in 1974 and has been a P.G.A. member since 1979. He has a long list of impressive playing, long driving, and teaching accomplishments throughout his golfing career. While attending high school, Billy won the individual Regional Tournament and finished 2nd in the State Tournament. Billy attended college at Marion Military Institute where he was team captain, an All-Region player, and finished 4th and 6th in the National Junior College Tournament in 1971-72. Since college, Billy has played on the P.G.A. Tour and qualified for several P.G.A. Tour Championships as well as World Long Drive Championships. Although his playing resume is impressive, his true passion and talent is golf instruction. Billy was selected as the P.G.A. Teacher of the Year in 1992 & 94 for the Dixie Section, 2009 for the Alabama Chapter, and was awarded Senior Professional of the year in 2005. He was inducted into both the Huntsville – Madison County Athletic Hall of Fame in 2010 and the Marshall County Sports Hall of Fame in 2012.Billy Eastep's playing background combined with his 40+ years teaching makes him uniquely qualified to help golfers of all skill levels.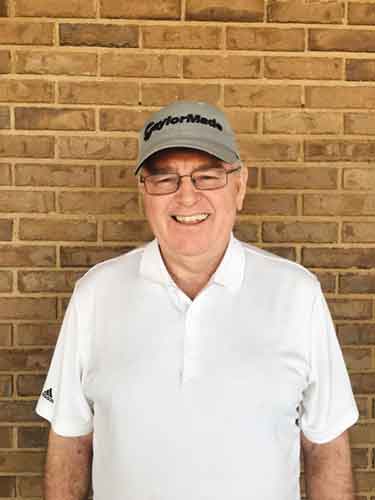 Drew Harris
Drew Harris grew up in Hartselle, AL and started playing golf at the age of 5. He played junior golf and all four years of Varsity golf before graduating from Hartselle High School in 1999. From 2000 – 2004 he went through the PGA – Professional Golf Management Program, did three internships at The Golf Club of Tennessee in Nashville, TN, Teton Pines Country Club in Jackson Hole WY, and Bay Point Golf Resort in Panama City Beach FL. Since his time at Mississippi State, Drew has taught at Robert Trent Jones Golf Trail – Oxmoor Valley in Birmingham and Quail Creek Golf Resort in Hartselle, AL. Today he continues to bring his love for the game to each and every lesson. Whether you're a beginner or an aspiring tour pro, Drew will tailor his 30 years of golf knowledge to suit your game.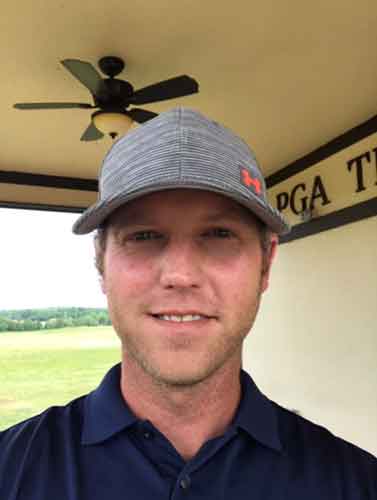 Jimmy Taylor
Jimmy Taylor grew up in Huntsville and is co-owner and a golf instructor here at the Madison Golf Center. Jimmy completed the PGA Professional Golf Management Program and is now a certified PGA Class A Professional. He played for the Huntsville High golf team (1986-1989), and then went on to Birmingham Southern to earn his degree. After college he went on to work at Intergraph before deciding to make golf his career. After leaving Intergraph, Jimmy passed the PGA player ability test and became an instructor at the Madison Golf Center in 2005. Since joining the Madison Golf Center he has completed the PGA program, and has established himself as a fantastic golf instructor. He currently teaches several of the local high school players and has tremendous success getting the younger players active in golf.
Call or email Jimmy directly to schedule your lesson.
Andrew Tomes
Andrew Tomes grew up in southern middle Tennessee where he began playing golf at age 12. He played varsity golf in high school at Franklin County High School in Winchester Tennessee before deciding to make a career in the golf business. Andrew is a PGA member and has been on the professional staff at Isleworth Country Club in Windermere Florida, The Ledges in Huntsville, and at NorthRiver Yacht Club in Tuscaloosa. He has taught a diverse group of students while at these clubs with a wide variety of game improvement goals and can help you achieve yours too!
Call or email Andrew directly to schedule your lesson.
Doug Haft
Doug Haft grew up in Ann Arbor, Michigan, and started playing golf at age 12. Doug played on his high school golf team and in various amateur events through the years. After high school, Doug joined the Navy and spent 12 years on active duty living, working, and golfing in Florida, Iceland, Puerto Rico, and California. Following his naval career, Doug joined the world of government contracting. He was lucky enough to spend several years living in Colorado, Maine, and Scotland before landing here in Huntsville. Doug has continued to play, learn, and experience the game of golf throughout his professional career. In 2019, Doug decided to transition into a second career as a golf instructor. He is certified as a Class A Master Teaching Professional by the Professional Golf Teachers Association of America (PGTAA). Doug is a teacher, coach, and mentor in the game of golf. He is adept at helping golfers of all skill levels but excels at getting newcomers started on the right path to reaching their golf goals. Call, email, or visit www.doughaftgolf.com to schedule your lesson.
Swing Analysis
Do you need to work out some of those kinks in your swing. Come in for a swing analysis featuring High-End motion analysis and Crystal Clear Frame-by-Frame advance using our swing analysis system. With our swing analysis service we can Capture, Compare and Analyze your swing with a comprehensive set of drawing tools then save the video allowing us to mark, measure, and monitor your progress. Ask one of our instructors today about getting a baseline on your swing so we can put you on the road to lower scores.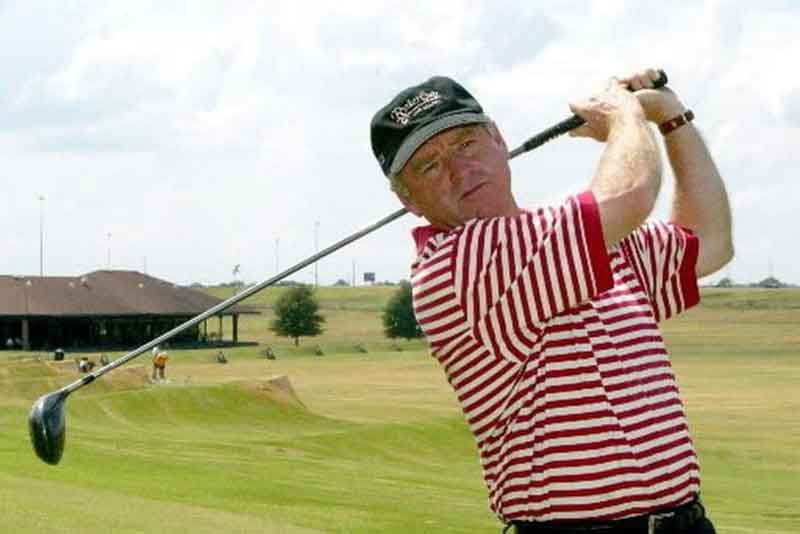 Foresight Simulator 
More than entertainment. Game improvement.Our Foresight Simulator delivers unprecedented accuracy and performance-enhancing analysis that matters – including accurate back and side spin data that gives you a true-to-life depiction of each and every shot. This means that while you are enjoying the best golf simulation experience possible, you are also improving your golf game.